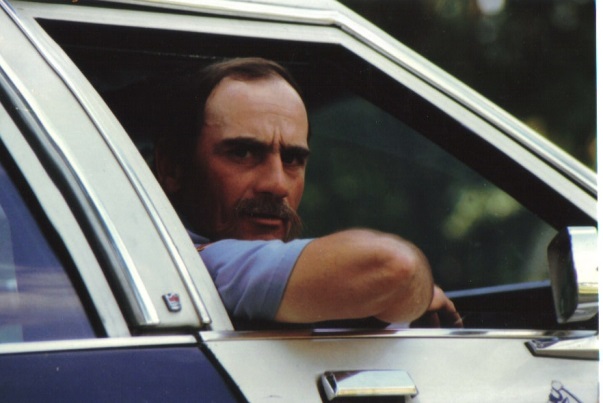 About Steve Downey
Stevan Downey was a 26-year veteran of the Lynn Police Department as well as a Marine Corps veteran of the Vietnam War. He was well-known, liked and admired by just about everyone in the City of Lynn. Those who he encountered through his work had tremendous respect for how he did his job – with toughness, fairness, and compassion. His impact on the City of Lynn was significant.
He was a loving husband, father, and grandfather, who is survived by his wife, Carolyn, as well as four children (Kristen, Mike, Katy, and Chris) and nine grandchildren (four posthumously).  He was also a loving brother to Dick, twin sisters Janet and Maria, and his twin Alan; and an uncle to many nieces and nephews.
Outside of work, it was rare to find him when he wasn't spending valuable time with his family. But when not with family, you were likely to either find him working out or enjoying a ride on his Harley-Davidson, occasionally with an American flag flying from the back.
Despite being in excellent health and great shape for his age, the effects of Mesothelioma cancer progressed very quickly as it often does.  Steve was lost much too soon at the age of 58.

Some facts about his life:
Stevan Edward Downey
Born: May 11, 1945 in Lynn, MA
Lynn Police Department
Lieutenant, 1998-2004
Sergeant, 1991-1998
Patrolman, 1978-1991
1990 Medal of Honor
Eight Career Commendations
Lynn Drug Task Force
United States Marine
Corporal
Veteran of the Vietnam War
Family
Wife: Carolyn (Myslinski)
Children: Kristen, Michael, Kathryn, Christopher
Grandchildren: Abigail, William, Owen, Stevan, Julia, Isabella, Nathaniel, Shea, James
Parents: William E., Jane C. (Curry)
Siblings: Richard, Janet, Maria, Alan
Education
Essex Agricultural and Technical Institute, Class of 1963
Stockbridge School of Agriculture, Associates Degree, 1965
Curry College, B.S. Criminal Justice, 2002
Mesothelioma Cancer
Diagnosed: October 27, 2003
Surgery: December 10, 2003
Hospitalized: January 4, 2004
Died: March 9, 2004 in Boston, Massachusetts
(age 58, within 5 months of diagnosis)