It wasn't until I personally experienced the impact of cancer that I really understood what it meant. I now realize how much waiting and wondering is involved, and how deeply it affects both individuals and families. I have learned that every person who receives a diagnosis is truly a hero for what they have to endure. I continue to be amazed by everyone who has fought the great fight against this horrific disease. And I continue to marvel at the sheer number of lives that are touched by cancer.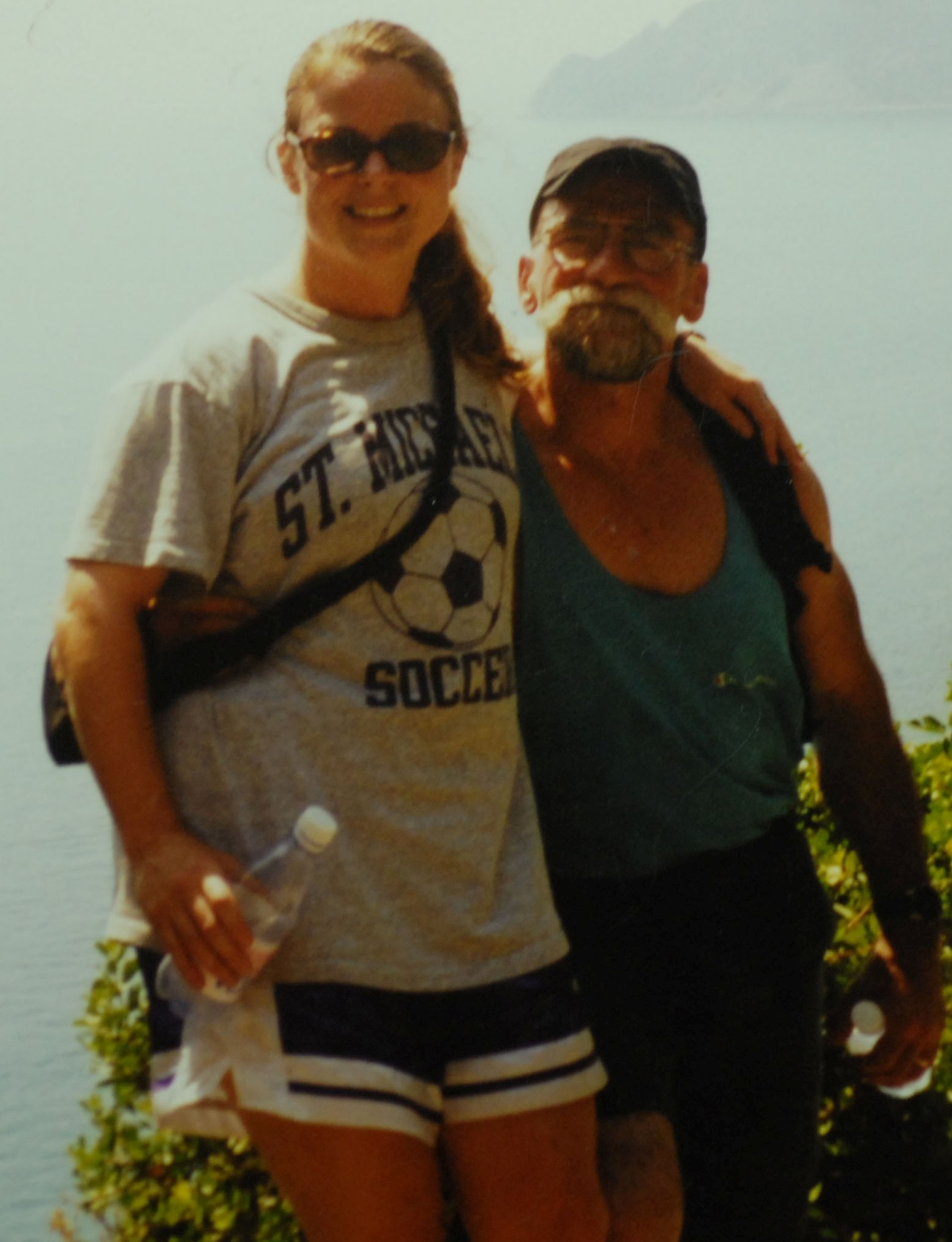 It is still shocking to think that my father died over 18 years ago, a mere 5 months after his diagnosis. Writing this brings tears to my eyes, as I remember the remarkable man that he was. It is hard to think about all that he went through, and all that we lost when we lost him. It still doesn't make any sense. He loved his family and his work immensely. He lived an extremely healthy and active lifestyle. He worked so hard to take care of other people, and I learned so much from him. I will never stop missing him.

As time goes on, I try to be thankful that I was lucky enough to have the best Dad a person could ask for. He was also the ultimate example of what a law enforcement officer should be. It is a strange feeling that I never got to tell him that I was accepted to the state police academy – he died 8 months before I entered. However, we had talked about the prospect, and he was excited and encouraging. There are many things we have missed out on sharing, but his influence as a person and as a police officer remain with me. I know he would be proud; I also know that he could never be as proud of me as I was of him.

What I love about this golf tournament is that it gives us a chance to remember Stevan Downey in such a special way. Having friends with us for this event is so important and meaningful. Some of my father's greatest gifts were his strength, his thoughtfulness and compassion, and his humor. He made me laugh more than any other person I've ever known! Each year at the golf tournament, the fun that we have, and the help that we receive, embodies these qualities.

This golf tournament is a tribute not only to my father's memory, but to everyone who has struggled with Mesothelioma. We are indebted to all those who so loyally support us and inspire us. I ask that you do all that you can to honor the memory of those who have died so valiantly. Do it for those who fight each day with every last bit of strength they have to beat the odds. Do it for those who survived, so that one day every person who faces Mesothelioma will emerge victorious.
With heartfelt gratitude,
Katy